Oh I've been excited about this one!
When Kirstin contacted me about a month ago to do a Thirty One Gifts giveaway I didn't even hesitate. I have been admiring this company and these bags for some time and I couldn't wait to get my hands on one...or as it turned out 3! Here's what she sent me...keep reading on for a chance to win your own set of amazingness...
Let's start with the Organizing Tote...aka my new diaper bag.
If there's anything a "simply chic mom" loves, it's a stylish, practical, personalized bag
("T" is for Turner if you haven't guessed).
The compartments in this bag are endless, the handles are the perfect length for shoulder-carrying or stroller hanging and the cuteness quality is obvious :)
Here we are on Thanksgiving Day ready to fly to Arizona...look how crowded the airport is! *Note: Thanksgiving is a great day to fly! Apparently no one does it.
Got to go catch my plane...
If you aren't convinced that this bag is amazing, here are some other ideas on how to utilize it:
File storage, overnight bag, scrapbooking tote, beach bag...the list is endless.
Ok, if that wasn't enough...look what else I received!
The All-in-One Organzing Tote in Parisian print perfect for sorting mail, carrying books...
or what about this idea:
And finally...
The carry all bag which I am considering using for toy organization like this...
Or desk organization like this...
Well, now it's your chance to win and your chance to shop!
You have the chance to win
both
an
Organizing Tote
and
the
All in One Organizer
.
Here's what you need to do:
1) Leave a comment on this post and give me an idea on how you would use one of these bags
2)Become a follower of simply chic mom and leave a comment telling me that you did so
3) Head on over to
Kirstin's facebook page
and "like" it!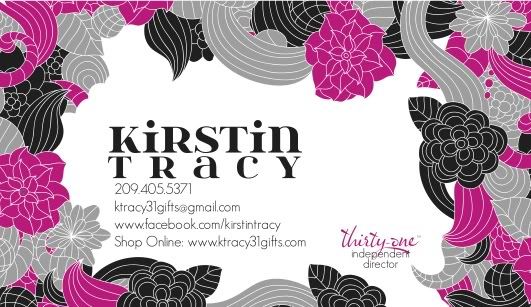 3 more very important things:
* Kirstin is offering
10% off any order
placed on her
website
under the "Couponing 101" event during this week's giveaway (discount may not appear at checkout but will be applied once all orders are closed) .
**For every $31 you spend you can receive another
special gift for only $5
(The all in one organizing tote is one of those items)
***
All orders placed this week have
guaranteed Christmas shipping
so this is perfect for Christmas gifts for moms, sisters, friends, etc.!
Happy Shopping and Winning!!!
Giveaway is open from Thursday, 12/1 through 12 p.m. eastern time Thursday, 12/8. One winner will be selected using random.org and will be announced here on this post on Friday, 12/8.

Leave your email or blog address so I have a way to contact you when you win.

Anyone in the US is eligible to enter.